UK Government declaration of good intent on the environment …….but in reality there are hard cuts to environment budgets!
Back in September 2020 Boris Johnson promised to protect 30% of UK's land by 2030 and to reverse losses in the natural world. But will this government deliver on this promise? The evidence is not good to show this government will come good on such promises. Only in July this year Boris Johnson claimed conservation causes construction delays and cited the tiny newt as being a drag on the UK's economy.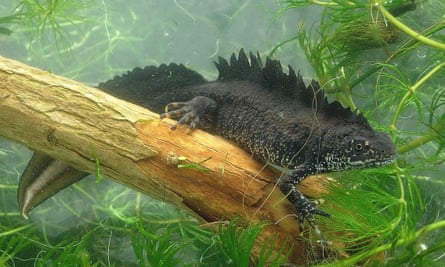 Has Boris had at a Damascene moment leading to a dramatic change in his attitude towards the environment? Looking back into the record of this Conservative government over the last 10 years the situation doesn't look good for the environment.
According to the BBC in their recent Countryfile programme (25 Oct 2020, start at 10 mins in) there are, across the UK, some 7000 areas are designated 'Site of Special Scientific Interest' (SSSI). These places are home to our most precious geology, plants and animals. They are vital for our environment and they are safeguarded by law. The BBC presenter Charlotte Smith says "Despite their protected status they have a worrying secret. More than 3000 of our SSSIs are in poor condition. That is more than 40% of them and that threatens the plant and life that call them home!  The Government watchdogs who are supposed to protect them are, Natural England, Natural Resources Wales, Nature Scot, and the Northern Ireland Environment Agency. They can prosecute anyone who damages them or disturbs their wildlife". Charlotte Smith continues "There are real concerns that the government watchdogs whose job it is to protect these crown jewels of the countryside aren't doing their job". Later in the programme she reveals that more than 70% of SSSIs in England haven't been checked in the last 6 years.
Natural England's budget is set by the Government. 10 years ago the annual budget was £240 million. By 2018 it had halved to £100 million a year and it had lost around a third of its staff in the process.  The Guardian reported on this problem in January 2019 under the heading "Agency protecting English environment reaches crisis point" Other newspapers did the same but there has been no change to the budget of Natural England during 2019 or 2020.
The BBC also revealed that the problem goes deeper than a lack of monitoring – Natural England has only made only 16 prosecutions since 2006. Emma Rose, Director of  of Unchecked UK (a public protection campaign group) was interviewed on the Countryfile programme and they say Natural England's lack of action could actually be worse than it appears and found other enforcement agencies which could fill the gap enforcing the law aren't enforcing the environment law either. Emma Rose says "there
has been an erosion of environmental enforcement capacity across the UK. Take the Environment Agency, its budget has fallen by two thirds in real terms over the last decade and lost a quarter of its staff, so unsurprisingly it's scaled back on its enforcement activity". She added that fewer than 4% of potentially damaging incidents were investigated by the agency.